Here's some Community Miis I made.
If you have a 3DS, you can scan these QR codes and get them on your system.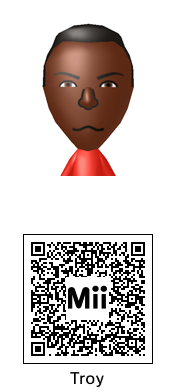 I guess they sort of resemble them, right? Not that sure about Jeff, could probably do better.

Here's a Senor Chang Mii, Used a picture of Ken Jeong and tried to get it as accurate as I could.