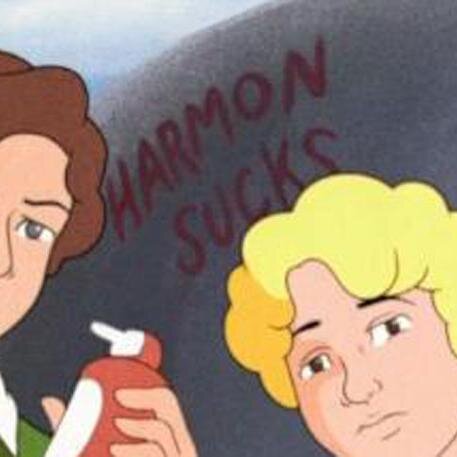 Hey, it's your favorite useless webmaster snesfreak. I haven't posted much lately (shocker) but I am attempting to get things going again.
First off, I setup a Discord server which you can join with the button to the right or this link.  I've been messing around making emotes so hopefully some people show up to chat about Dan and his shows (live chat during Harmontown would be cool.)
Now as for the site, I have some plans I'd like to get put into action.
I need to redesign the site, completely. I have a couple options:
I could buy a professional WordPress theme which would probably be about 50-60 dollars.
Or, I could buy a program called TemplateToaster (full disclosure, that's an affiliated link) and design the theme myself. This would be $150 for the professional version, which is what I would need.
I also need to either make or pay someone (why does everything I want to do cost money!?) to make a new logo, the current one was fine when this was primarily a Community fan site. But it's now focused on everything Dan's involved in (that's the intent anyway lol.)
The forum.
I really want to try to get that going again, it used to be fairly active but not so much right now. I want to switch it over to Xenforo as it is much better than VBulletin (especially the version I use).  Also, the license for VBulletin isn't mine. I've been using a member's license since we installed it, I'm not even sure if I could get into contact with him anymore. I have a Xenforo license but I'm using it on another site, and don't want to give up that forum.  A license for Xenforo is only $140, woo!
After getting that, I would like to get the XenWord plugin to completely integrate the main site and forum together. That's another $80 for a lifetime license (there's a dev license for unlimited site installations that's $120 but it's only a year of support/updates.)
I'd also like (and I have no idea exactly how to do this in WordPress, have to research plugins I guess) to setup the site so users can rate every episode of the shows, post their own reviews, list their favorite quotes etc and have it all shown on their user profiles. This would be a long term thing, and cost more money of course.
Now the last thing, actual content lol.
This is a big issue with the site right now: It's horribly outdated.
This is another long term thing I have to work on, getting the site updated with pages for all the seasons and episodes it's currently missing.
This won't cost anything (except maybe my sanity) but will take forever.
The main issue with most of this is how to pay for it all, because while I do make money from this site it's not enough for me to spend a ton on software right now. I do have a Patreon page (that I haven't promoted at all and won't link here unless specifically asked) but I don't expect anything from that. Really all I can do is try to save up money for each thing as I need it, and hope my income from here remains steady.
I don't really run ads on this site besides the Amazon listings at the bottom of posts and on the sidebar, but I still hope that people aren't using an ad blocker. There are Amazon CPM ads that I get a little (not an understatement) income from. I'm trying not to beg for money directly (hence why I won't link the Patreon page) but the Amazon and other income really helps and I'm always happy when I see more sales coming from this site.
That's all for now I guess, I hope to see some of you on Discord.